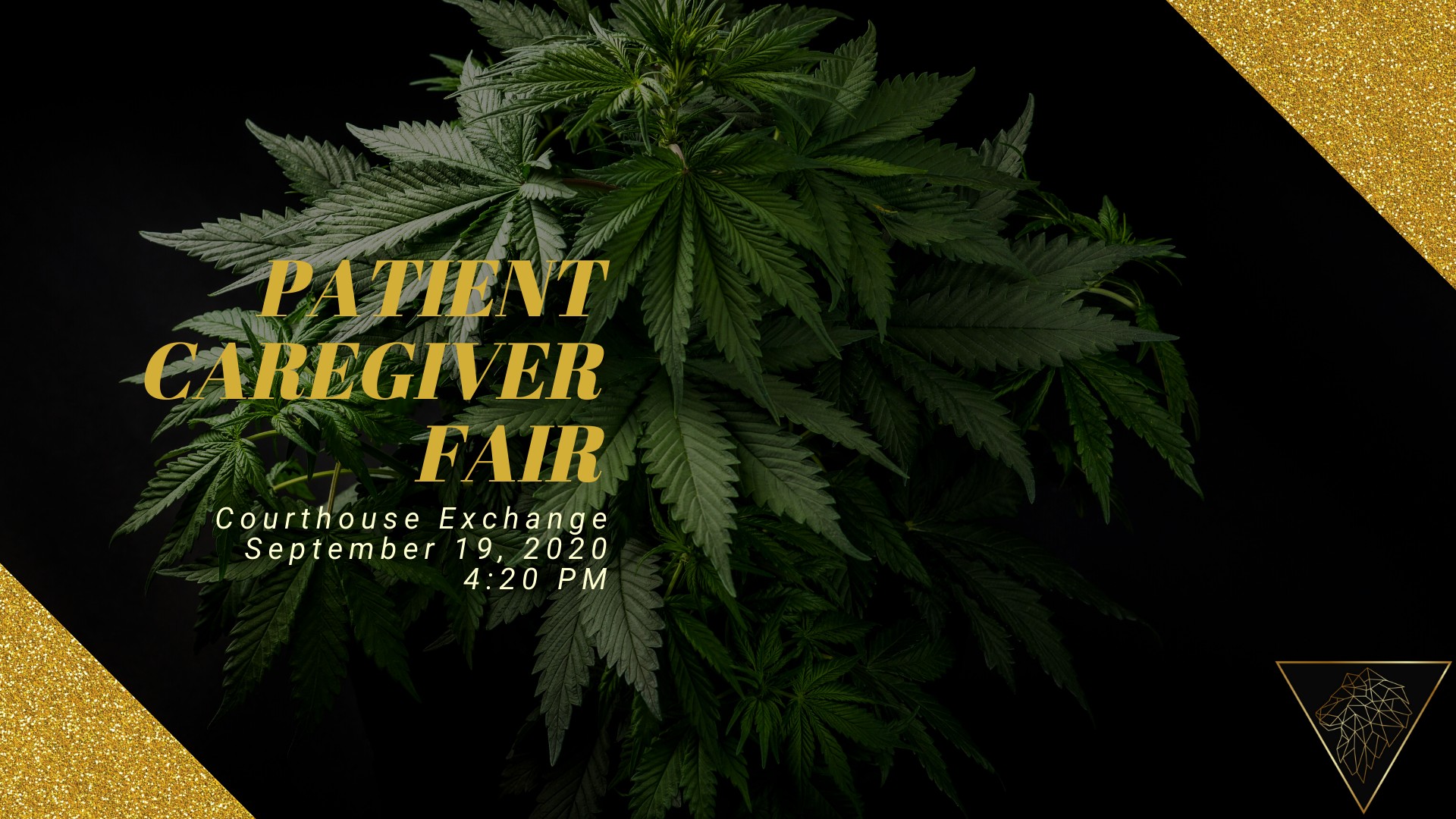 Patient Caregiver Fair
Join us for our first Patient Caregiver Fair located at Courthouse Exchange on the Independence Square on 9/19/20 at 4:20pm!
This event will help MO medical marijuana patients get matched up with a legal caregiver! We are taking the guess work out of how to find a patient or caregiver and getting y'all face to face (safely of course). During our event we will get to learn more about Leo and how the ladies are working to change this industry from the inside out, we talk to industry advocates and influencers from right here in MO including; Marne Madison of Fleur Verte Academy, LaVaughn Hamilton of V9grows420, Vernon(Big V) McClanahan the KC Grow Coach! These folks are all incredible at what they do from bringing people together to diging in the dirt they will help spread incredible knowledge to patients and truly value putting patients first.
Have you heard of speed dating? Well we are hosting weedating! We will work to pair you with a patient/caregiver at the event through short intervals of targeted networking.
You found someone you clicked with and want to move forward? Perfection, we have Dawn N Abernathy & Marne Madison from Fleur Verte Academy on site completing not only patient certifications but also helping complete the patient & caregiver process(including legally drafted contracts)!
Already a caregiver and wanting to step up your cultivation game? Big V will get you set up with coaching sessions & grow consultations!
LaVaughn, the life of the party, from V9GROWS420 & the dabbing dadies will talk to you about his style of cultivation, how he is breaking stigmas in the industry through his own canna journey, & the importance of educating yourself!
We did not forget AMAZING giveaways!
*FREE YEAR MEMBERSHIP to Safe Canna Haven for every new caregiver signed up to help a patient!
*Level 1 Cannacian Certification from Canna Events by Leo
*Carls Cake Genetics for the first 20 attendees thanks to KC Grow Coach
*Starter soil kit thanks to Mantis 9 KC
*Need some self care? We have a massage to give away from Sacred Roots Holistic Healing!
Keep checking back as we add amazing sponsors & giveaways!