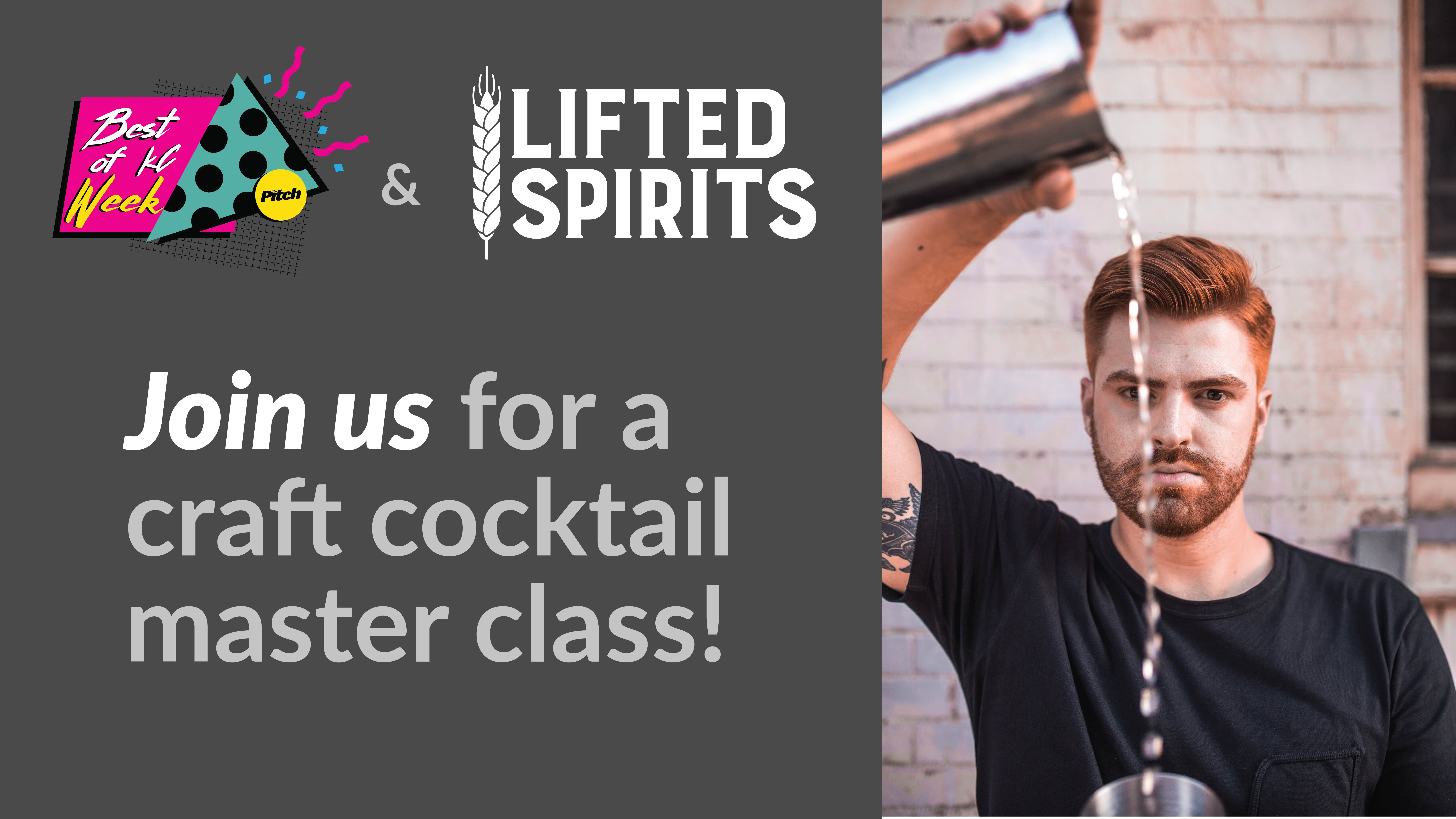 Craft Cocktail Master Class with Lifted Spirits | Best of KC Week
We're taking the Best of Kansas City celebrations online this year with a week full of virtual events. Enjoy classes and events with some of this year's Best of KC finalists, and party it up on Thursday, October 29 at the Best of KC Party!
2019 Best Bartender Bryan Arri will show us how to craft a classic Gimlet and a 50/50 Martini. Your ticket includes all the ingredients needed from Lifted Spirits, and a zoom code will be emailed to you prior to the event.
Drink kits will be available for pickup on 10/26 and 10/27 at Lifted Spirits. Come join in the fun and learn how to become a master mixologist!
A portion of ticket proceeds will go to Harvesters to help feed hungry Kansas Citians.