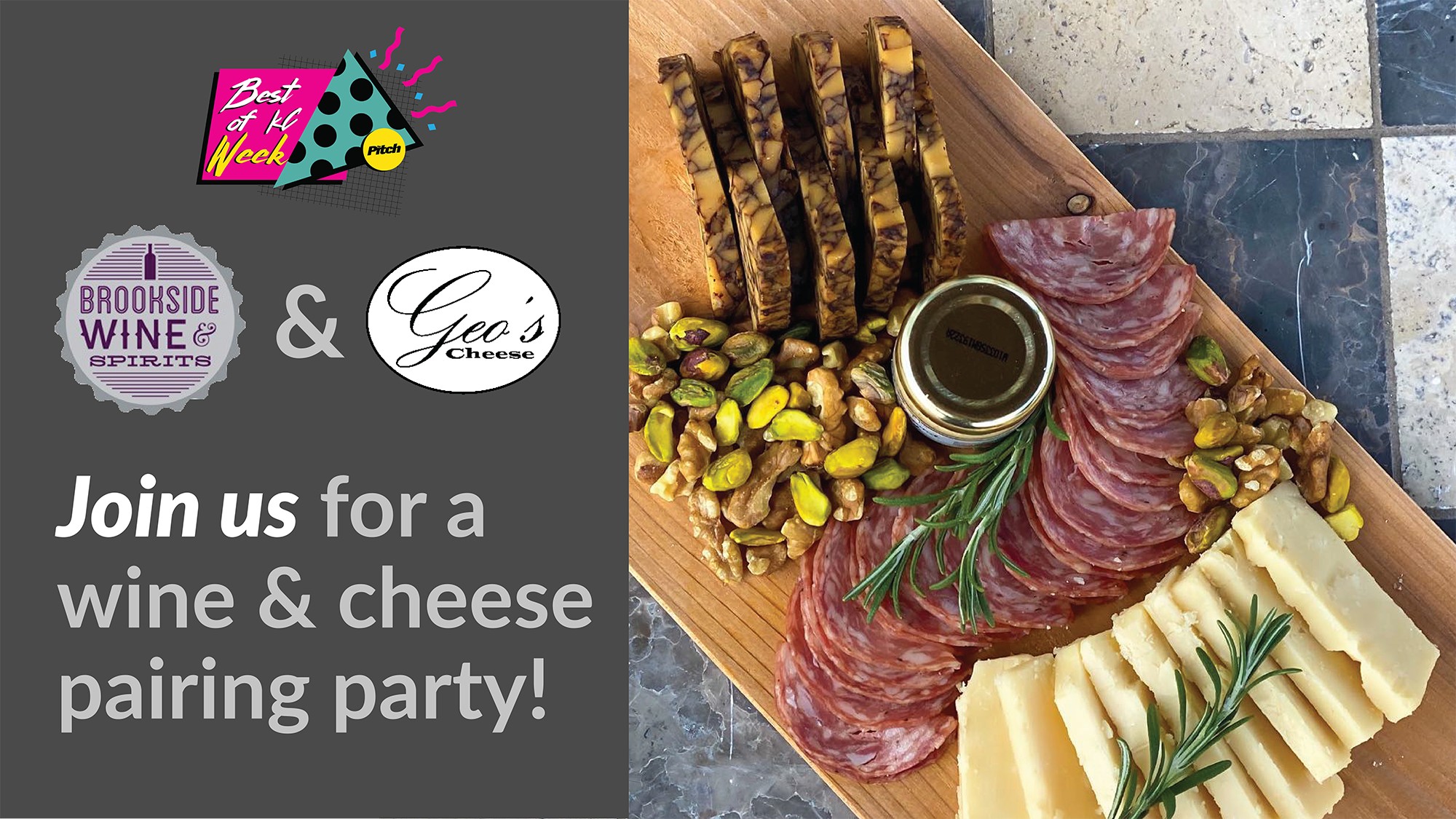 Wine and Cheese Charcuterie Pairings with Geo's Cheese and Bronco Wine Co. ⎮ Best of KC Week
We're taking the Best of Kansas City celebrations online this year with a week full of virtual events. Enjoy classes and events with some of this year's Best of KC finalists, and party it up on Thursday, October 29 at the Best of KC Party!
Join Claire the Charcutierre of Geo's Cheese and Scott Finley of Bronco Wine Co. for this fun evening!
Claire will demonstrate the key elements to a deliciously successful cheese board and Scott will describe the flavors of wine interacting with the cheeses.
Wine provided by Brookside Wine & Spirits.
A portion of ticket proceeds will go to Harvesters to help feed hungry Kansas Citians.