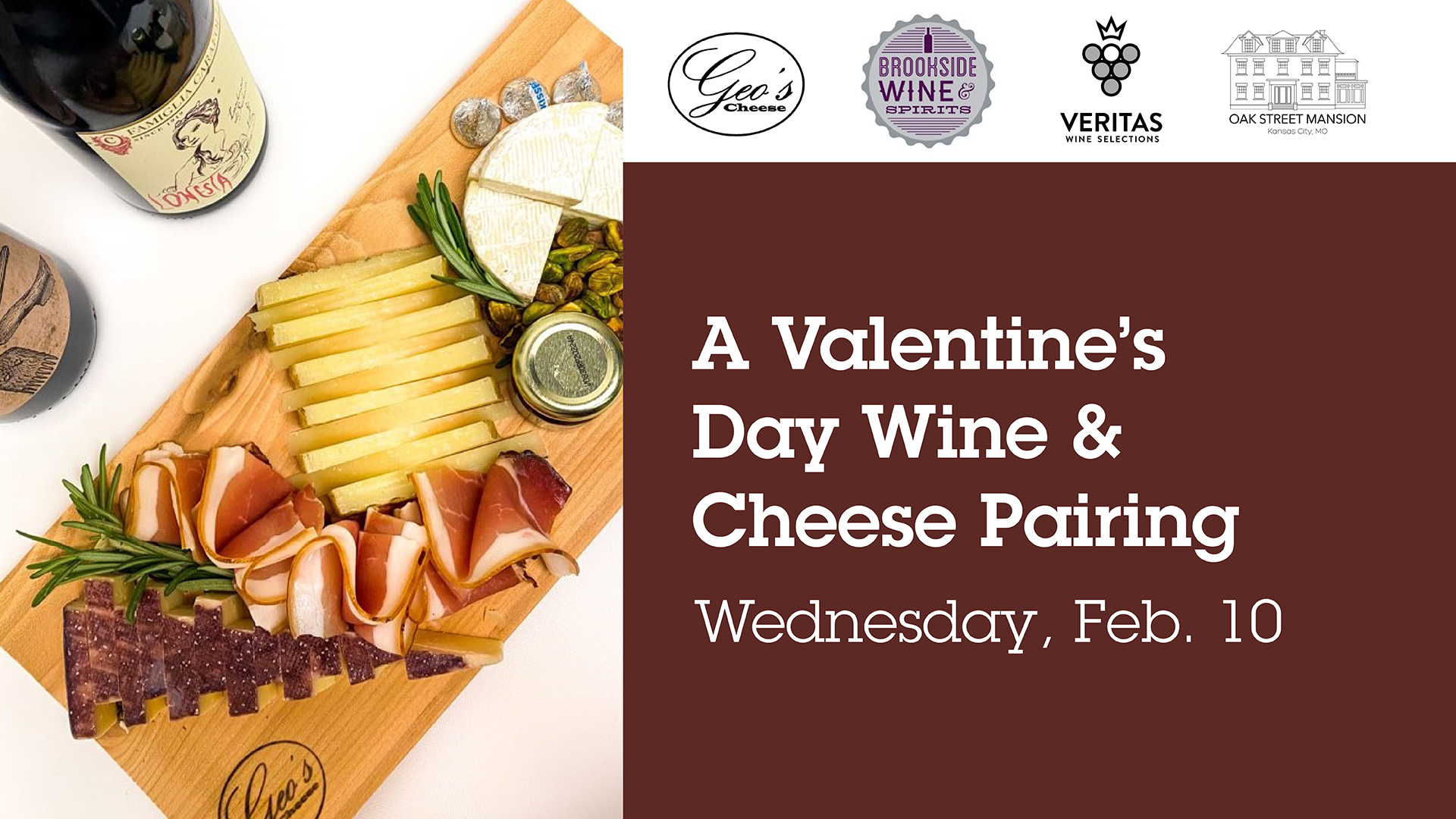 A Valentine's Day Wine & Cheese Pairing with GEOs Cheese
Join Claire the Charcutierre and Sam from Veritas Wine Selections for a Valentine's Day celebration of delicious charcuterie and wine! Brought to you on zoom from the beautiful Oak Street Mansion, Claire will help you design the perfect charcuterie board for Valentine's Day while Sam will help you find the perfect romantic wine. Your ticket includes everything you need for the board, as well as 2 bottles of wine, and a code to join the livestream. This is an interactive event, so feel free to open up and ask questions!
Join us for a romantically delicious time!
Your ticket includes:
WINE
HAND WORK// CASTILLA LA MANCHA
Hand Work was founded by the Parra brothers who are inspired by their home region in Castilla la
Mancha. They farm two vineyards Demeter-certified biodynamic. Juan Antonio Ponce of Bodegas
Ponce vinifies their wine. Hand-harvested Garnacha grown on chalky clay, fermented in stainless steel
and immediately. Floral aromas mingle with cherry, raspberry and strawberry. This wine is lightly
extracted and fair in color, with light to medium structure.
FAMILIA CARAFOLI// LAMBRUSCO DI SORBARA
From a third generation winemaking family in Emilia Romagna, Italy, this is the ideal pairing for all
charcuterie. Lambrusco is a family of red grapes grown to make slightly sparkling, red wines ranging
from dry to sweet. This one is dry, with dark cherry, baking spice, violets, and rhubarb from the nose to
the palate.
CHARCUTERIE BOARD
Each board will serve 2 to 4 people and will include the following;
- Brie from France
- Manchego from Spain
- Artigiano (wine soaked cheese)
- Speck from Italy
- Dark Chocolate from Germany
- Red Raspberry Preserve
- Hershey Kisses