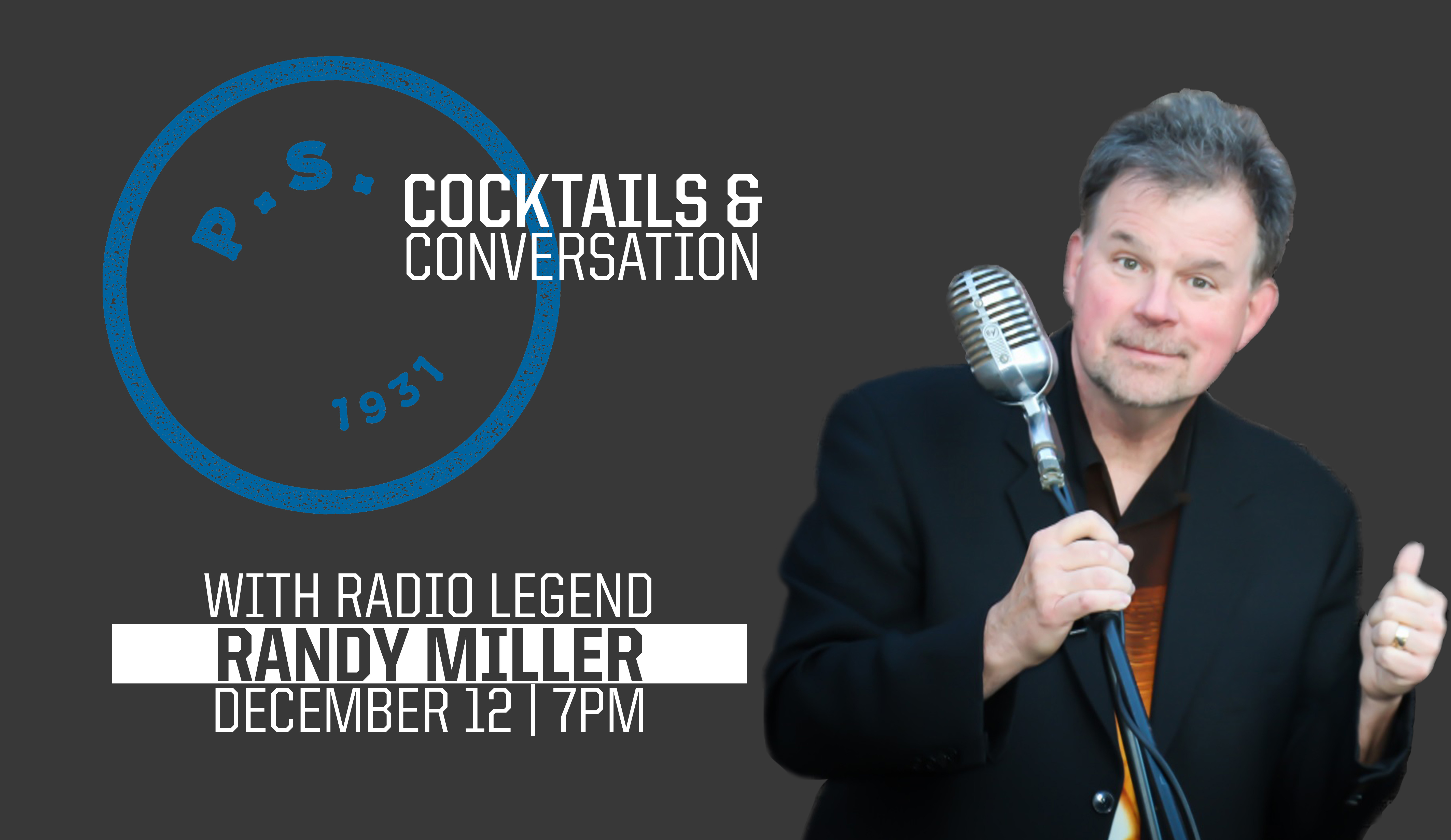 Cocktails & Conversation with Radio Legend, Randy Miller
Wed, Dec 12, 2018 from 7pm - 8pm
Join us for Cocktails & Conversation at P.S. Speakeasy!
Hear from notable Kansas City business men and women telling the story of their path to success, over fresh cocktails, off the cuff, under ground and under the radar. Your ticket includes one complimentary drink.
On December 12, 2018, P.S. welcomes Randy Miller, Radio Host.
Randy Miller is well known in Kansas City for his time as radio host at Q104. He began his broadcasting career in 1975, at the age of 15, in his hometown of Knoxville, Tennessee. Following work at WIVK, WBIR, WATO, and WNOX, he then left Knoxville to become the morning air personality at Q-94 in Richmond, Virginia, where he was voted Top 5 DJ's in the country, in the Drake-Chenault Talent Search. A sample of his radio show was placed on a nationally distributed album, along with the other 4 winners, which included Howard Stern.
Randy spent time at WKHX, in Pittsburgh, PA for 3 years, then WROQ, in Charlotte, NC, Kansas City (KKCI, ZZ99), San Diego, (KSDO-FM), Cincinnati (WKRQ), and Atlanta, (Z-93) where he was named Georgia "Man of the Year", and won the Radio Music Awards honor for best morning personality.
Randy then returned to Kansas City as a morning host at top 40 Q104, and broke all ratings records. He returned to Q104 in Kansas City, this time as morning host of their new country format. He held this position for 12 years, and developed a huge following for his outrageous antics. He then worked as a TV morning news anchor at the CBS affiliate in Kansas City, MO., and created and hosted a dating game that aired for 3 seasons.
In addition, Randy launched a boutique advertising agency, Brainstorm Media, which he still operates in Kansas City. Randy also developed a weekly, nationally syndicated radio show for military veterans, The National Defense which is now in it's 12th season, and heard around the country and Armed Forces Radio Network. He also co-hosts a weekly podcast at randymillerradio.com.