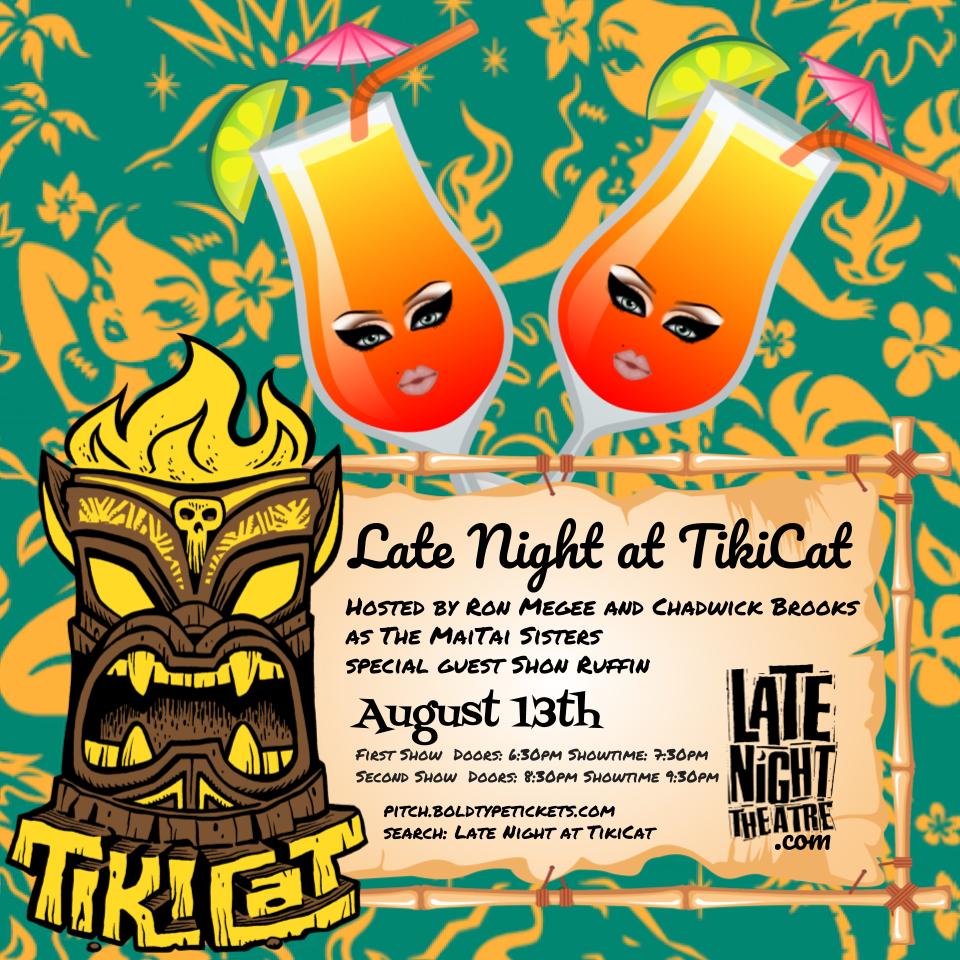 Late Night at TikiCat 7:30 show
Doors: 6:30pm Show: 7:30pm
Late Night at TikiCat presented by Late Night Theatre and TikiCat
Hosted by Ron Megee and Chadwick Brooks as the Mai Tai sisters and Special Guest Shon Ruffin
Tuesday, August 13
Doors open at 6:30pm
Show begins at 7:30pm
Hungry?! Visit HopCat upstairs before or after the show for 15% off your meal, with proof of ticket purchase.
The doors open at 6:30pm for a cocktail mingling hour with the Mai Tai sisters and special guest Shon Ruffin. Grab a drink and take your seat for the show at 7:30pm.
Don't forget to bring your dollars! Let's make it rain in this tropical oasis.
Want a later show? Head over to this link for our 9:30 show bit.ly/LNTikiCat930
Tickets sold online only. This event is 21+