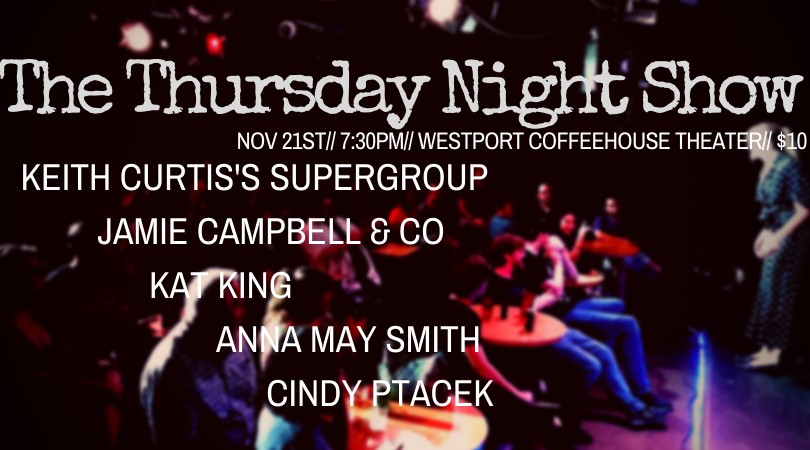 The Thursday Night Show


November
Thu, Nov 21, 2019 at 7:30pm
18+
improv comedy
live music
The Thursday Night Show is a live, Kansas City variety show featuring local comedians, musicians, and artists each month at the Westport Coffeehouse Theater.
Our November line-up:

Keith Curtis's Supergroup

Jamie Campbell & Co
Kat King

Hosted by Anna May Smith

Tickets are just ten bucks. Disclaimer: this is a live comedy show - don't bring your kids!